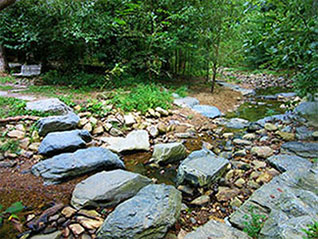 Douglas A. Tebor, MD
Child, Adolescent, and Adult Psychiatry
6723 Whittier Avenue, Suite 405-C, McLean, Virginia 22101 | Tel: (703)908-9230 | Fax: (703)908-8834
Office Policies
APPOINTMENTS AND SCHEDULING:
REFERRALS
Dr.Tebor accepts referrals by phone from physicians, schools, mental health professionals, and occasionally self referrals. Initial referrals should include a brief reason for the call as well as contact information.
Sessions are by appointment only. Initial diagnostic sessions are usually two hours long. Follow up sessions are from thirty to forty-five minutes long. Frequency and duration depend on the type of treatment provided.
OFFICE HOURS
Office hours are Monday through Friday, 10 am to 7 pm. Saturday morning hours are reserved for medication management. Efforts are made to accommodate school-age patients during after-school hours. Routine phone calls are returned within 24 hours.
EMERGENCIES
Dr. Tebor is available by cell phone (703) 509-2334. Urgent concerns may include, but are not limited to, suicidal thoughts or acts, medication reactions or questions, and unusual behaviors and/or thoughts that may or may not lead to harm to self or others. If you cannot wait for his return call, call 9-1-1 or go to the nearest emergency room.
BILLING:
Dr. Tebor does not participate as an in-network provider for any insurance company.
Bills are mailed monthly. Payment is due upon receipt, or at time of visit by cash or check. Patients may submit Dr. Tebor's statement for direct reimbursement.
Missed appointments without 24 hours' notice are charged full fee.
Please call the office for current fee schedule and/or billing questions.
© 2023 Douglas A. Tebor, MD :: 6723 Whittier Avenue, Suite 405-C, McLean, Virginia 22101
Tel: (703)908-9230 | Fax: (703)908-8834 | Site by: VanStudios